Payroll Vault – For Accounting Firms


Payroll Vault has worked to design a variety of resources and opportunities for today's accounting firms. Firms are becoming more strategic with their suite of professional services with a greater focus on Tax Preparation & Planning, Accounting Services, and Technology Management.
Our goal is to help you stay focused on future growth opportunities for your accounting firm with the Payroll Vault support options: Referral Partner Program or Exit & Transition. Check out each possibility below and start a conversation with us today!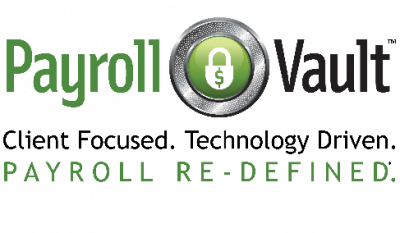 Referral Partner
Payroll Vault is the Premier Payroll and Workforce Management Company for Accounting Professionals and their Clients.
Business owners need answers to complicated payroll related questions that are evolving daily. They also require continued support to over 4,500 tax and compliance-related payroll tax deductions and payroll compliance rules that exist today. They need someone to answer the phone when they call, and they need someone qualified to address Federal, State, and Local tax requirements.
Payroll Vault clients have a dedicated Payroll Specialist that provides them personalized one-to-one service, support, and guidance. Our Clients and their Accounting Professionals have a DIRECT LINE to their Payroll Specialist, avoiding the hassle of a phone tree, an unfamiliar voice, or the risk of no response.
---
Exit & Transition Opportunity
With the dramatic market changes, you may be considering leaving payroll altogether. It's the perfect time to discuss your contingency plan and customized Payroll Vault transition plan for your payroll clients.
Exit Opportunity & Client Acquisition Options
---
Frequently Asked Questions
Below are our most sought-after answers to our frequently asked questions.
Why consider a referral or exit plan?
Having a plan creates an easy and efficient opportunity for an extended relationship or a graceful exit.
A cross referral relationship benefits you by gaining a trusted provider and resource that operates with a world class software solution and a complete suite of workforce management services. Payroll Vault will:
Be a welcomed referral partner
Reduce firm risk and manage client compliance
Allow you to expand service offerings to your clients
Provide peace of mind for your firm's future
Focus on the client's overall business success
If you're looking for that graceful exit, you will have the reassurance that Payroll Vault will:
Design an exit strategy to meet your specific goals
Operate with dedicated, knowledgeable and assessible owners and staff
Earn the trust of the clients and provide a great experience for them
Give clients full access to a suite of payroll and workforce management services
And more!
Why have many accountants stopped payroll processing?
Exiting payroll processing has been a natural progression for many years and now has been emphasized the past 3-5 years. Software brought some perceived opportunity to payroll services in the '80s and '90s, but the advancing complexity of payroll and timing requirements continue to force, or require, accountants to consider outsourcing or exiting payroll services to industry professionals.
Additionally, an increase of efficiency had been proven once payroll was separated from traditional accounting, tax, audit and consulting services, greatly benefiting the accounting firm.
Why has payroll become more complicated for accounting firms?
There are 5 main factors that have made payroll more complicated for accounting firms.
Need for more sophisticated user driven software
The client needs for more workforce resources
Tax regulation
New state compliance rules
New federal compliance and credit rules
When is the best time to exit my payroll business?
There are two important considerations that often create interest for accountants to consider an exit plan:
A good, qualified partner or buyer – Payroll Vault is a boutique payroll service brand with the best client service available in the industry – aligned to work with both the client and the accounting professional.
Opportunity – Professional services that include accounting, tax, audit, and now advisory or consulting services are in high demand. Accounting firms are now more strategic themselves and focused on these high value services.
What are the benefits of partnering or exiting Payroll Vault?
Payroll Vault is a top referral partner for business professionals and therefore a top contender for most accountants looking for a referral partner. Payroll Vault has the experience and resources to make an exit successful and effectively serves thousands of business owners in every state.
How do I get the conversation started with Payroll Vault?
Simply select one of the buttons below, and we will call you back! If you have specific questions or a preferred availability, please include details in the comments section.